NICK HUNTER WOODCARVER

Woodpecker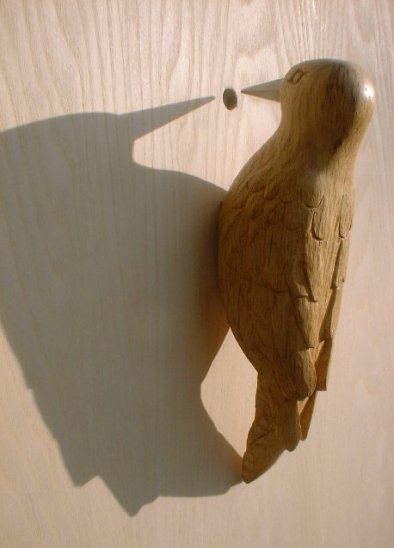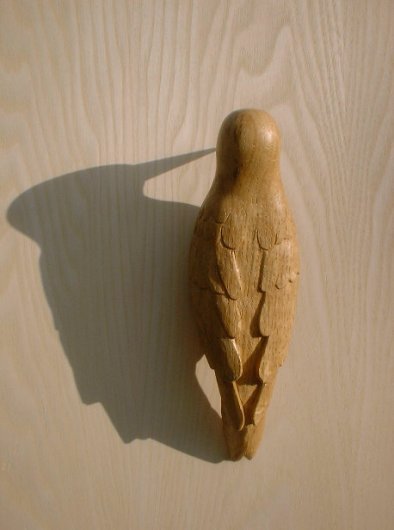 Woodpecker Doorknocker
KNOCK HERE
Sorry, these oak woodpecker doorknockers retired in 2012
(I am now selling small painted birds in my 'shop')
Each one is carved by hand out of English Oak.
The internal hinge and all metal engineering is brass or stainless steel to avoid reaction with the Oak.
Beak is stainless steel and knocks onto a recessed pin when pushed or when the tail is lifted.
It is very solidly made and oiled against weather.
Price: Enquire
Home